The fight that occurred between Ben Rothwell and Junior dos Santos was good news for Junior's fans.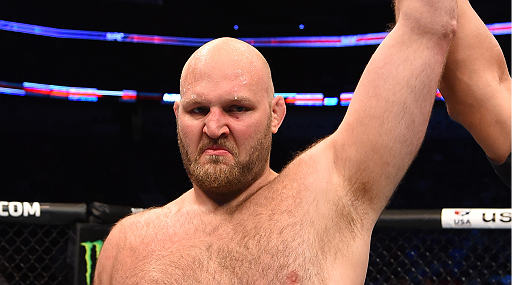 It was the UFC Fight Night 86 event. As Junior dominated over his opponent, it was a night that went in his favor. Those who are his fans loved the fight. Junior dos Santos showcased his skills well that night. He showed that he was a worthy champion in the heavyweight championship that was held in Zagreb. If you
see how he looked that night, Dos Santos was a reinvigorated person
. It was part of the main event of that Fight Night event. It was also a debut event for UFC that was held in Croatia. All in all, it was an event that fans are unlikely to forget for a long time.
Dos Santos was a stylish player in the rounds. He showcases slick moves as well as combined the same with strikes that were punishing. Overall, it was an overwhelming game to his opponent. Among the last three fights that he has had, he won the second fight.
Dos Santos stated that the win was mainly due to the use of the right strategy that he planned for the game along with his coach. His opponent was a person too big as compared to himself. As a result, he decided to be slick and fast so that his opponent is at a disadvantage. He started to circle around and landed crisp and quick crunches. Even though Rothwell tried to close the distance dos Santos was able to land body shots that weakened his opponent. Junior dos Santos has been training with the American Top team and that has shown results. Those who are his fans are ecstatic about the win he has had. Junior feels at top form after the victory and he wants to take on more.